News & Updates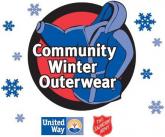 Community Winter Outerwear Drive
This year, People's Energy Cooperative is serving as a collection point for United Way's Community Winter Outwear Drive. Please stop by our office in Oronoco with new or gently used winter coats, hats, gloves, boots, snowpants, and more for people in need. All sizes are needed! We'll be collecting through September 30th. To learn more, click here.
Construction has begun on the People's Community Solar array in Elgin. If you are interested in harnessing the sun's power call (800) 214-2694 today! Click here for information and answers to frequently asked questions.
August Newsletter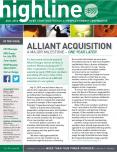 Click here to access the August Highline Newsletter. The online spot your number for August is 25164.
Be an Educated Voter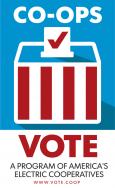 Join us in making sure that the voices of America's electric cooperatives are heard on election day. Visit www.vote.coop to look up voter information on how to register to vote, where to vote, and who the candidates are in your district.
Load Control
Click on the appropriate program to view current load control information for Residential Load Control and Commercial-Industrial-Agricultural Load Control.
Operation Round Up
The next round of Operation Round Up grant applications are due by 4:00 p.m. on Tuesday, September 20, 2016, to be considered for third quarter 2016 grant money. For more details and an application, click here.
Can't find what you're looking for or have a question, contact us.