News & Updates

2016 Member Meetings
The Cooperative will be hosting five member meetings this year. Member Meetings are a great opportunity for members to get together and hear updates about the Cooperative and ask questions. This year, we have invited candidates for state senate and house seats to attend meetings in their respective districts. We will share information about legislative issues that are important to the Cooperative and you can hear their views about those issues.
Oronoco - PEC Conference Center
October 4 - 12:30 p.m. (light lunch at 12:00 p.m.)
Plainview - American Legion
October 4 - 6:30 p.m (light meal at 6:00 p.m.)
Stewartville - American Legion
October 6 - 6:30 p.m. (light meal at 6:00 p.m.)
Chatfield - Center for the Arts
October 11 - 12:30 p.m. (light lunch at 12:00 p.m.)
Byron Primary School
October 18 - 6:30 p.m. (light meal at 6:00 p.m.)
Be an Educated Voter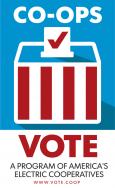 Join us in making sure that the voices of America's electric cooperatives are heard on election day. Visit www.vote.coop to look up voter information on how to register to vote, where to vote, and who the candidates are in your district.
THANK YOU to our members for helping us celebrate 80 years at Ironwood Springs Christian Ranch in September! We had a great time with family and friends and couldn't have asked for better weather. A special thank you to the staff and volunteers at Ironwood Springs for their hard work, Sunshine Sanitation and Majestic Tents for needed resources, and Prairie Walls and Parties Made Simple for some added fun! For pictures from the event, please visit our Facebook page and click here.
September Newsletter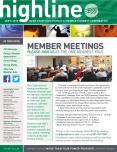 Click here to access the September Highline Newsletter. The online spot your number for September is 26294.
Minnesota's Cold Weather Rule
A reminder that Minnesota's Cold Weather Rule will be in effect from October 15 through April 15. Members will soon be receiving a brochure outlining their rights and responsibilities under the Rule, designed to help with high winter electric bills. If you would like to read more, click here.
Construction continues at People's Community Solar array in Elgin. If you are interested in harnessing the sun's power call (800) 214-2694 today! Click here for information and answers to frequently asked questions.
Load Control
Click on the appropriate program to view current load control information for Residential Load Control and Commercial-Industrial-Agricultural Load Control.
Operation Round Up
The next round of Operation Round Up grant applications are due by 4:00 p.m. on Tuesday, December 20, 2016, to be considered for fourth quarter 2016 grant money. For more details and an application, click here.
Can't find what you're looking for or have a question, contact us.