News & Updates

System Update
Due to a system update on Wednesday, March 29, 2017, from 5:00 - 9:00 p.m., members will have difficulty accessing information and payment systems during that time.
2016
Annual Meeting and Report
People's Energy Cooperative's Annual Meeting was held on Wednesday, March 22, 2017. Did you miss the meeting? We were live on Facebook! If you'd like to watch the recorded video, please visit our Facebook Page.
To access the 2016 Annual Report, please click here.
February Newsletter
Click here to access the February Highline Newsletter. The online spot your number for February is 1910.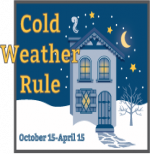 Minnesota's Cold Weather Rule
A reminder that Minnesota's Cold Weather Rule is in effect now through April 15. Members have received a brochure outlining their rights and responsibilities under the Rule, designed to help with high winter electric bills. If you would like to read more, click here.
People's Community Solar array in Elgin has now been energized. If you are interested in harnessing the sun's power call (800) 214-2694 today! Click here for information and answers to frequently asked questions.
Load Control
Click on the appropriate program to view current load control information for Residential Load Control and Commercial-Industrial-Agricultural Load Control.
Operation Round Up
The next round of Operation Round Up grant applications are due by 4:00 p.m. on Tuesday, June 20, 2017, to be considered for second quarter 2017 grant money. For more details and an application, click here.
Can't find what you're looking for or have a question, contact us.